Adjusting your Supplier Preferences is a great way to choose which suppliers your agency wants to feature. The list of suppliers we have content from can be found here. If there are any suppliers you see on the list that are not showing on your site, let us know and we can manually add them in for you.
There are four levels to Supplier Preferences. Suppliers will display in the following order
Highly Preferred
Preferred
Included
Suppliers marked as Excluded will not show up on your site at all.
To adjust the Supplier Preferences for your NexCite site, simply follow these steps:
1. Click on Manage Travel Content.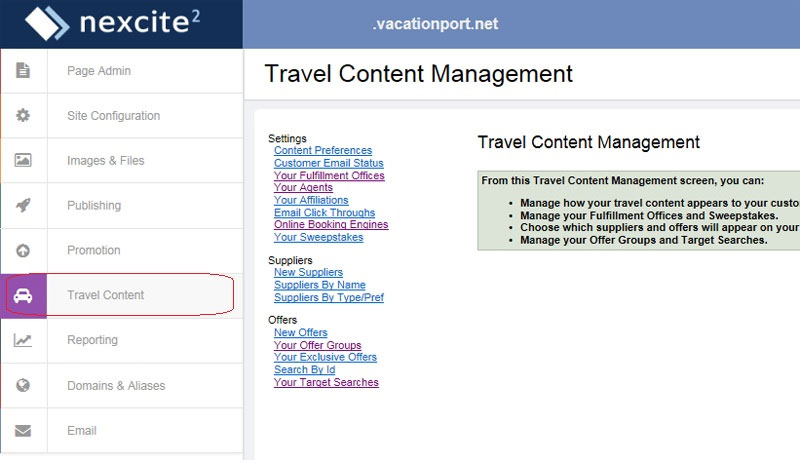 2. Click on Suppliers By Type/Pref. Leave Supplier Type and Preference Filter to show all to see your whole list of suppliers. If you have a specific supplier already in mind, you can search Suppliers By Name instead or use the filter options.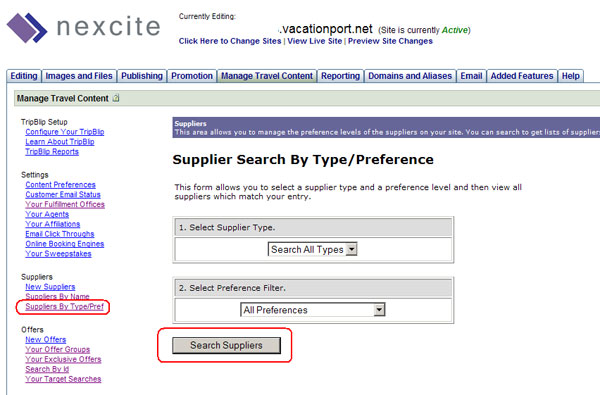 3. Click on Search Suppliers.
4. Find the Supplier(s) you want to adjust your preferences for and change the Preference dropdown.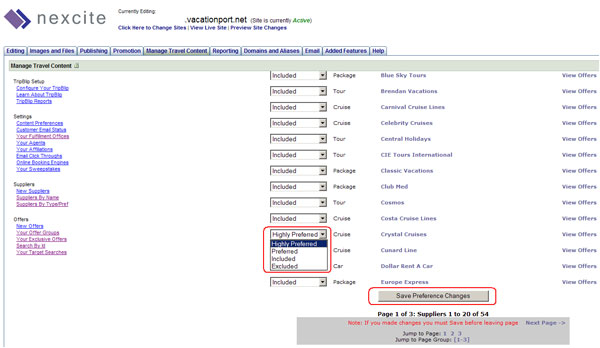 5. Click on Save Preference Changes at either the top or the bottom of the screen.