The NexCite program includes a lead generator form referred to as a "Trip Request." A site visitor can get to this form by selecting the "Contact Us" button on an offer, which will include the offer(s) they were interested in. You can also link to the Trip Request page in additional ways, like adding it to your menu.
The Trip Request includes the ability to show a profile option for visitors and to set that profile as required or not.
These settings are controlled through your NexCite Website Tools. (Sign-in, select NexCite Website Tools, then select your site from the Site List)
Select Lead Management from the Menu on the left: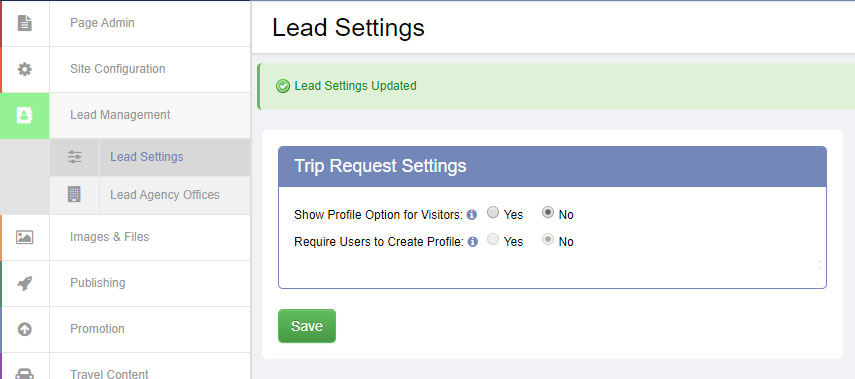 You can see what the Trip Request looks like for each of these settings by selecting from the following:
Management of who has access to the leads submitted through the Trip Request form can be controlled in the Lead Agency Offices area.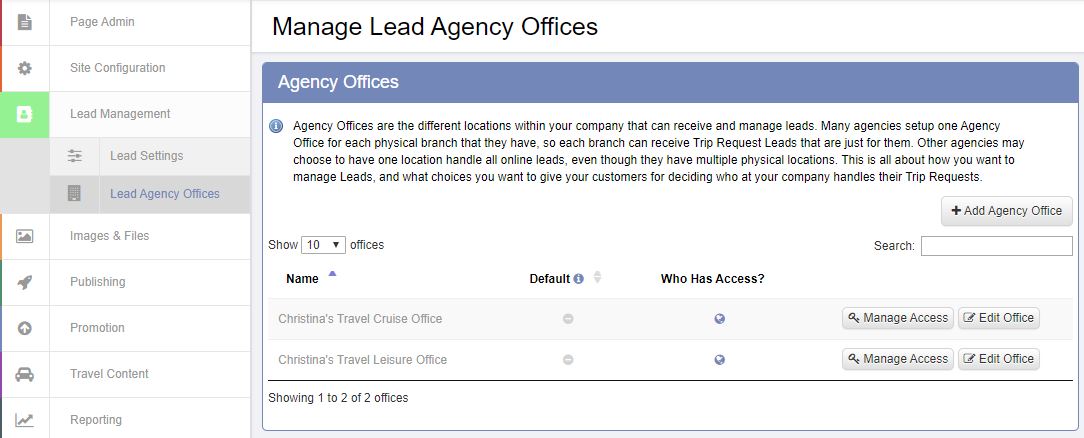 Most agencies will only have one office, but creating multiple offices gives you a way of dividing up types of leads (whether by travel type or location, as examples) between different teams or people. If more than one agency office exists, the agency offices will display on the trip request under the Agency field as a drop-down that the customer can select from. If an agency office is marked as the default office, it will be automatically selected in the drop-down presented to the site visitor.
Access to leads is controlled on a per agency office basis. To assign who will have access to leads from an office, select the "Manage Access" button to the right of the agency office name.
There are two options:
All Agents: this will allow all of the agent accounts within your company access to the leads for this agency office
Per Agent: this will allow you to assign only certain agents to be able to access the leads for this agency office
For information on creating agent accounts, please click here.
The information filled out by your site visitors on the Trip Request form will be accessible under the Lead Management tab of AgentPort: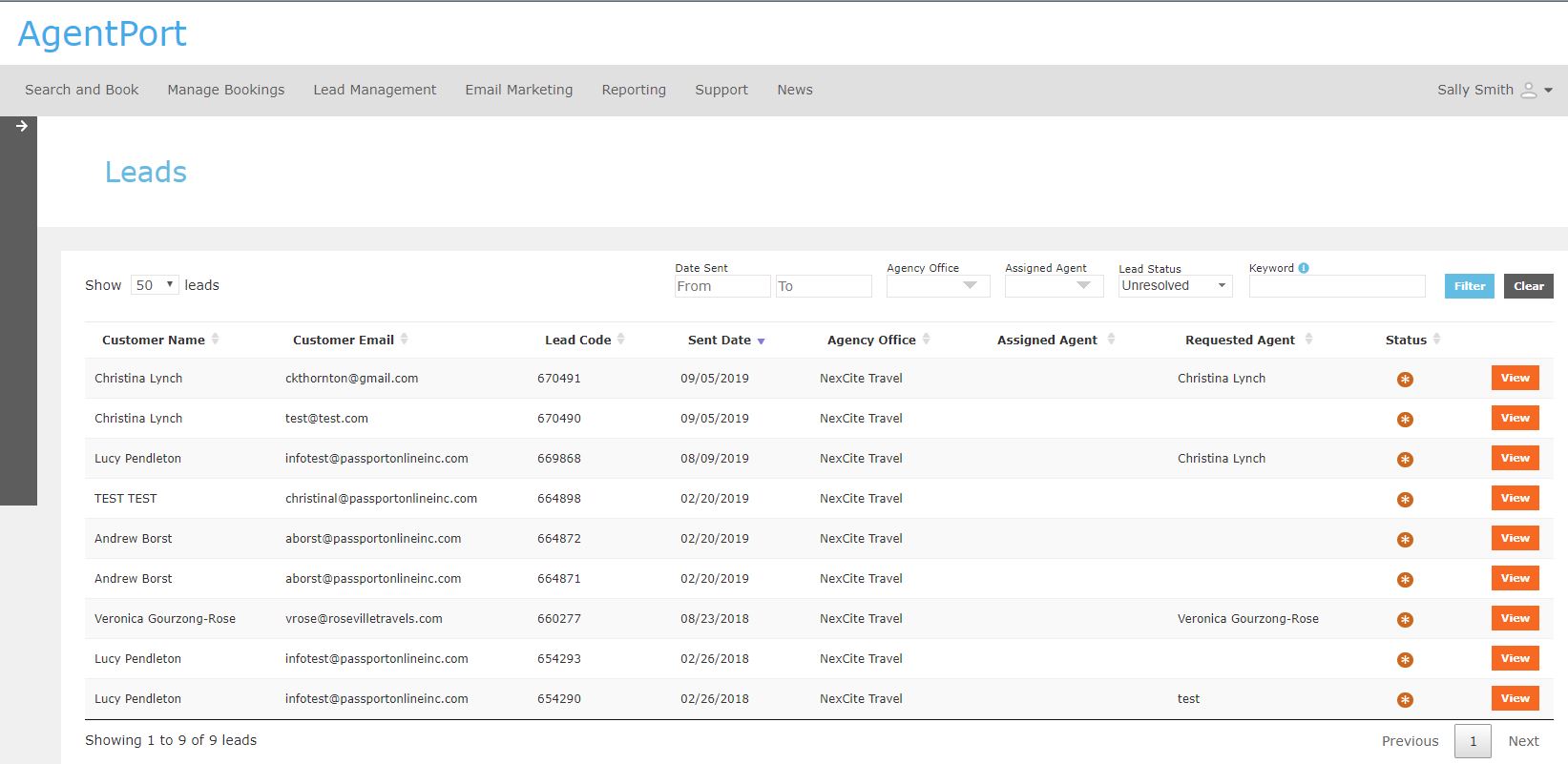 Selecting "View" on a lead will display the full details of the information entered in the trip request, and also allow you to set the status of the Lead and to assign it to a specific agent.