Within the Images & Files section, along with being able to upload images and files, there are also some options available for managing them. Once uploaded, you will have the ability to rename, resize, or delete images by selecting the Edit button.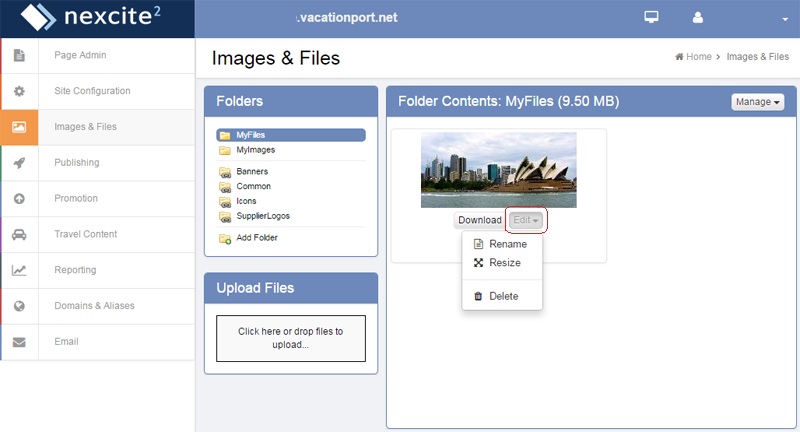 Be cautious when renaming files as it will break any links pointed to it.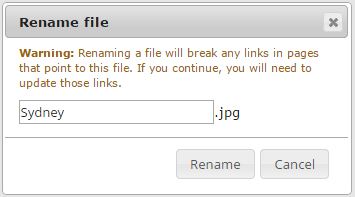 When resizing images, you will be given the option of four default sizes:
Original Size: will keep it the same size it was when it was uploaded
Small: 150px wide
Medium: 250px wide
Large: 350px wide
You can also change the size manually to a custom size by draggin the outline of the image to make it either bigger or smaller. The picture resizer will keep the same aspect ratio to images.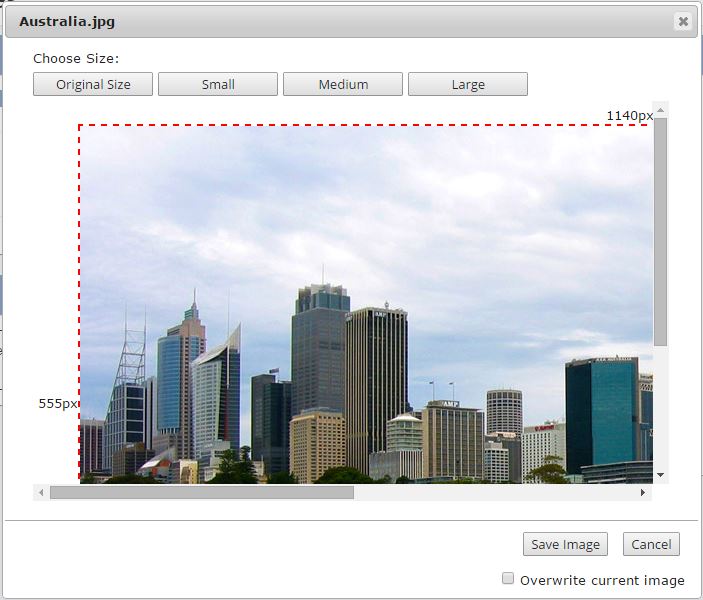 You can rename or delete an entire folder by using the Manage button at the top right of it. Again, use caution in changes made to this as it can break any link or images you have if they are stored in that folder.